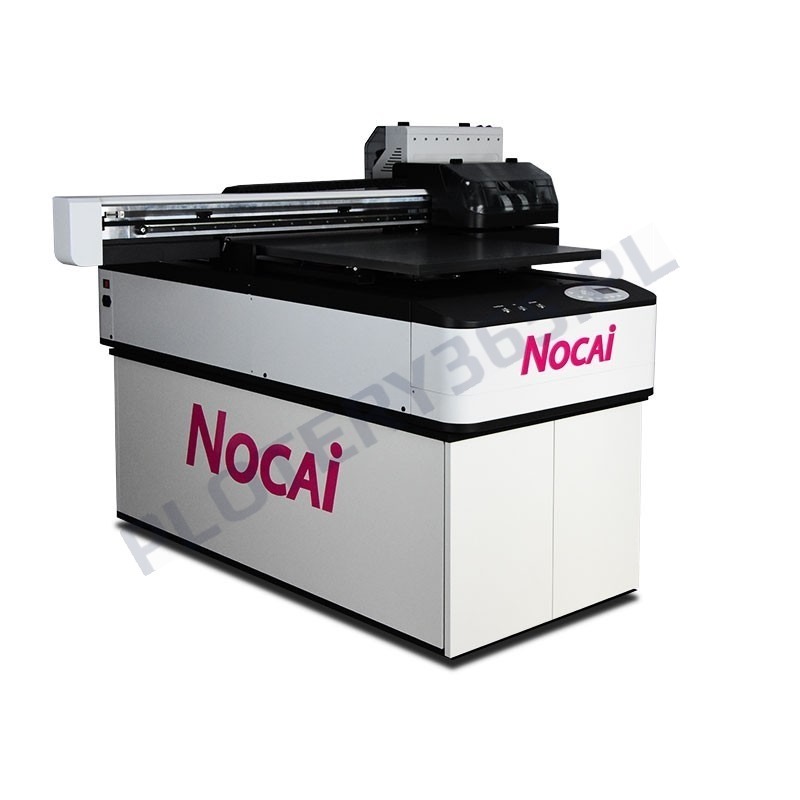  
Nocai UV 0609 printer the best LED UV printer in its class
done

Guaranteed shipment with next day delivery!

done

Enjoy and choose products with free delivery.

done

If you have questions, please call +48 510 227 099
Nocai UV LED UV printer 0609
Professional uv printer for gadgets. Modern and cheap uv led printer.
The Nocai 0609 device is an excellent alternative for manufacturers and contractors in many industries. The Nocai 0609 uv led printer is a unique tool due to its versatility and universal design. 
The Nocai 0609 UV LED printer is equipped with an excellent media guide system supported by electronic sensors with the help of which it automatically sets the carriage height and printheads. This solution guarantees high quality and safety for the heads and materials during the printing process.
UV Led technology allows printing on an infinitely wide range of products and materials. The following are examples of using the Nocai 0609 uv printer.
glass, ceramics, canvas
metal, wood, plastic, PVC, plexiglass
leather, fabrics, polyesters, banners, foils
key rings, gadgets, markings, advertising materials
road signs, markings,
flat and convex elements 
The UV printer is equipped with CMYKLcLm inks + white ink + varnish. The use of half tones affects the extremely high color reproduction. What's more, the inks provide the possibility of selective printing that gives the impression of 3D structural printing. The Nocai 0609 UV printer also has software that allows you to print transparent transparent varnish, guaranteeing creative effects for printed surfaces.
Data sheet
Printer name

Nocai

Printer name/ref

0609

Ink

UV

Ink colors

CMYK LcLm WW V

Printhead

EPSON

Resolution

1440dpi

Print size

60cm x 90cm

Rozmiary drukarki

84cm x140cm x 60cm

Power

AC220/110v 50-60HZ
arrow_upward